Honest and Strategic Representation
Achieving the results you deserve.
Honest and Strategic Representation
Achieving the results you deserve.
At Calhoun Law, we are client-centered, providing each and every unique legal case with the personal and strategic approach you deserve.
Attorney Daniel J. Calhoun has developed a reputation of doing whatever it takes to reach the best possible outcome for any case. We carefully listen to every client's story and develop an effective legal strategy, getting the results you deserve. No matter how big or small your case may be, rest-assured if Calhoun Law is representing you, your case will be handled with utmost importance.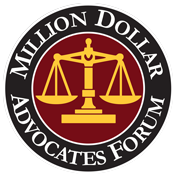 Our clients are not treated as a number but more like a member of our family.
Attorney Daniel J. Calhoun is exceptionally qualified to handle your legal needs and we take great pride in ensuring our availability to our clients' cases. He is the youngest reigning member of the Million Dollar Advocates Forum which is limited to attorneys who have won million and multi-million dollar verdicts and settlements. Fewer than 1% of U.S. lawyers are members. Entrusting Calhoun Law with your legal issues is not only the right choice for you but the right choice for your family.
3 Reasons Why
To choose Calhoun Law
Free Consultations
Not sure if you have a legal case? Call us anytime for a free no obligation consultation! Calhoun Law offers our prospective clients the ability to meet with our office staff without the obligation or stress of initial consultation costs.
Award Winning Attorney
Daniel J. Calhoun is an award-winning attorney being recognized throughout the state for his exemplary success and client satisfaction. Attorney Calhoun's drive and passion speaks volumes, resulting in nothing but the very best for his clients.
No Fee Promise
Legal issues in general can cause stress and anxiety, so let's not add financial stress on top of that. For personal injury or medical malpractice cases, you will not pay any attorney fees or costs associated with your representation unless we win your case.
Client Testimonials
Successful Representation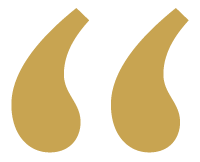 Attorney Daniel Calhoun has always treated me like family, and he fights for me and mine like it too. He is a workaholic, and his clients reap the reward and justice is served. No one fights harder or cares more than Calhoun Law. 
I rate Calhoun Law as high as possible. They worked very hard on my case and notified me every time they got any information on my case to discuss with me. I will always recommend them to anyone. Thank you Calhoun Law and his staff so much!
Very reasonable, helpful, and will answer any questions you might have. Everyone there is great! They also are kind and give back to the community. I would recommend them to anyone I know who needs help with legal issues!
After getting into a serious car accident I didn't know which way to turn. I was receiving all sorts of letters in the mail from lawyers looking for a quick pay-day. I was recommended to call Calhoun Law and man am I glad I did! Calhoun Law was able to get me the max policy limits from the guy who hit me and greatly reduced the amount of money I had to repay my insurance. Look no further!
Dan truly did an amazing job and I can't believe the results. Awesome man to speak with and to have represent you. 10/10!
Legal Articles
Recent Legal Discussions
Legal Articles Personal Injury Pursuing a Premises Liability Claim with Calhoun Law. Determining liability when an accident happens due to weather. Every week our firm issues a [...]
Legal Articles Personal Injury Wrongful Death Cases Finding your Wrongful Death Attorney at Calhoun Law. Calhoun Law's practice is dedicated to many areas of law but primarily to [...]